no, not potato salad and deviled eggs. a new look for my dining room buffet. ultimately i want to paint it glossy white but for now will just reassemble it with summery things...here's what i am thinking....
first i need to retire the cheap ikea lamps that were a temporary solution. and i love my geese and swan candles from anthropologie but it's time to put them away until next christmas.
and yes, the keep calm and carry on poster needs to retire too, but until i find the perfect piece it will still sit atop the boo-fay.
this lamp i found on
bodie and fou
and i love it. it might be a bit too bedroom-y though. i love the smoky looking glass base. so pretty, no?
here is what i am thinking for accessories...
this basket for napkins and flatware or candles, maybe?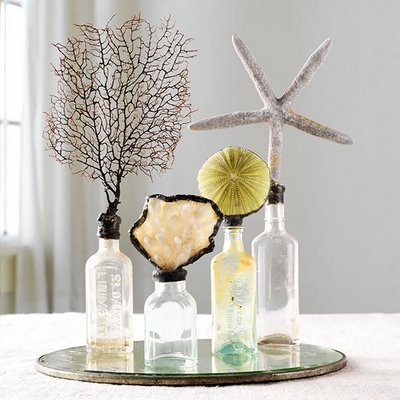 i cannot afford these
antique bottles
but they are so pretty and summery i think they would make a welcome addition to any surface. but alas, i will have to find a less expensive version.