so i really have quite a long list of things i swear by but i am also a major experimenter. in other words i could never use the same shampoo, face cream, face cleanser, cleaning products, candles, perfume, make-up etc...forever. no. no way. i love to try new things as i am obsessed with good packaging and other people's favorite things lists. guaranteed i will try at LEAST one thing on YOUR favorite things list. so here are just a few things i do swear by. in no particular order:
first up is bareMinerals well rested. i am a fan of bareMinerals period. mineral makeup has changed my skin for the better. its great for every day coverage. now granted, when i have an audition or a night out where i will surely be photographed (which is virtually never) i will pull out the giorgio armani luminous silk foundation. it rocks too. anyway, this stuff is great at helping you look like you got 8 hours of sleep instead of the 4-6 that you usually get when you have kids. don't be afraid of the powder aspect going around your eyes. it truly melts into your skin like a magical veil of love.

this is the best smelling candle for spring. it really and truly and absolutely smells EXACTLY like the name suggests...lilacs in rain. i got mine at anthropologie. and i keep it in my bedroom.

this is a great website for all your organic herbs, oils, salts, containers for making your own bath and beauty concoctions, and teas. GREAT teas. teas for everything. all wildcrafted and sustainable. the best of the best. below are a few of my favorite teas.

here are some excerpts from a few of my favorite teas:
Evening Repose Tea
:
When the sun sets over the mountains and the new moon dips her silvery softness in to the clouds. Enjoy the harmony and dance of light across the twilight sky as you savour the tranquility in our Evening Repose. It is a perfect toast to the moon. A beautiful infusion blend with a robust flavor of flowers & mint. Contains: Organic Rose petals, organic Lavender flowers, organic Lemon Verbena leaf, organic Chamomile flowers, organic Peppermint, organic Spearmint, organic Cornflowers and a pinch of Stevia.
Dream Tea
:
This infusion blend is based on an ancient formula said to evoke powerful and colourful dreams. It is especially blended for the dreamer, stimulating vivid and easily recalled dreams. A light, minty yet, rich flavor. Very enjoyable after a rich or large dinner. Contains: Organic Peppermint, organic Mugwort, organic Damiana leaf, organic Chamomile flower, organic Gotu Kola leaf, organic Rosemary, organic Rose petals and a pinch of organic Stevia.
the dream tea DOES work too. just so ya' know. all available at mountain rose herbs
another one of my favorites (which you can get at
mountain rose herbs
but i usually get mine at whole foods) is lavender essential oil. i am usually never without it. i use it for everything. mosquito bites, burns, facial toners, and i rub it on my temples before bed every single night without fail. my daughter loves it too and whenever she falls or gets a boo-boo or even a leg cramp in the middle of the night she asks for it. plus the smell is probably my favorite smell in the whole wide world.
these little blue bottles. beautiful, yes. but useful too. i get the atomizer attachment and make my own facial toner spray. i just take distilled water and fill the bottle to the top then add 10-15 drops of any essential oil. in the summer i use lavender and tea tree and in the colder/dryer months (which is umm..almost never in atlanta) i use rose absolut. but you could use any oil you choose. you can use it as a room spray, for which i would add a lot more essential oil or a body spray in which i would use the same amount as a facial toner. definitely use distilled water though, believe it or not regular water CAN spoil and get yucky. i also get these at
mountain rose
herbs. they are inexpensive.
some friends came into town last weekend for the party that never happened and the female half of these friends pulled out this stuff and rolled it on her skin and i about lost my cool it smelled so good. in case you haven't figured out by now i am BIG on smells. the one she wore was arabian rose and it smells REAL good. i went to whole foods the next day and got one for myself. only 9 bucks. it smells like pure, clean rose with a slight hint of muskiness. good.
the brand is called
kuumba made
.
this is the best natural sleep aid i have ever encountered. and i have tried them all. it helps when you wake up in the middle of the night and can't get back to sleep. i get mine at whole foods but you can order it here.

this show. as reality shows go this one is far and away the best. yes, project runway and top chef are among the best of the best. but this one is for me, like how i felt when i watched fame as a kid. i wanted to be right there with those dancers sweating out the raw emotion that is dance. it is inspirational.
nigella's
snow flecked brownies
. best brownies ever. chocolatey hands down. get good chocolate. i use callebaut bittersweet.
peonies. i have been buying them like mad at the grocery store lately bc i know they will be gone soon not to appear until next season. they are truly the la perla of the flower world.
dior show mascara
. i have posted on this before. i have gifted this before bc i believe in its power. AND it smells like roses. i have tried a lot of mascaras like any other 39 year old. 39 years = a lot of mascaras. this one does it all, lengthens, curls, separates all without the smudging and smearing. AND it smells like roses, sorry...but i am BIG on smells.
this stuff is pretty awesome. its does EXACTLY what it claims. which is reason enough to buy it. don't you think? a little goes a long way too. and again...it smells delicious.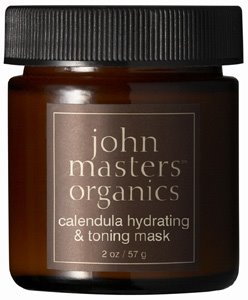 now if you're like me you will buy at least ONE of these things.